How to Enter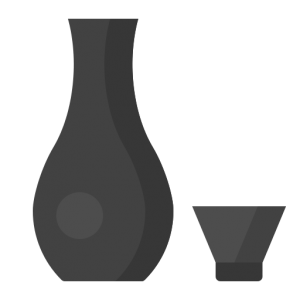 How to enter Singapore Sake Challenge 2023
Schedule

Entry Deadline
Friday 11th August 2023
Delivery Deadline
Thursday 31st August 2023
*Sake must arrive in Singapore by this date
Sake Challenge Date
Sunday 1st October 2023
Announcement of
award-winning Sake
Posted on the official website on Wednesday 1st November 2023
As soon as the time of the event is decided, we will inform you on the official website JapanLife page.
Application rules
<Eligibility Criteria>
All producers, distributors, exporters, consultants and importers of sake.
<Types of sake>
Alcohol percentage must be less than 20%.
Sake made by all methods and types (Honjozo, Junmai, Ginjo, Junmai Ginjo, Daiginjo, Junmai Daiginjo, Koshu, Umeshu, Yuzushu, Wine produced in Japan, etc.).
<Sizes of Entered Sake>
Standard 2 x 720ml bottles for each Entry.
A total amount of 1440ml entered as minimum, ex.5x 300ml bottles.
Each bottle must be less than 1L.
<Entry Fee>
¥53,000 per Entry
<How to Pay>
The following payment methods are accepted.
Credit card (VISA /Mastercard / American Express / UnionPay)
Paypal(credit card)
Bank transfer (including international remittance services such as Wise)
* Entrants are responsible for all service charges that occur during the payment process.
Please read the Terms and Conditions before submitting your application.
For a summary of the application process, please click here.
Resistration form
Please click the "Click to Apply" button below to open the REGISTRATION FORM. Please follow the instructions on the page to apply.
Please contact if you wish to enter more than 7 different sake to the event, or if you have any difficulties submitting your entry online, we will respond to you individually by email. Please contact us at entries@singaporesakechallenge.com. In the body of the email, please state your company name, your name and that you would like to receive a response by email.
About Shipping
Please send sample bottles of sake directly to the local organizer in Singapore.
Applicants will receive an email with information how to send sample bottles of sake for the competition. Please follow these procedures.
Notes
Any separately incurred expenses such as shipping or insurance costs for sending the Entry Sake are to be covered by the applicant.
Local organisers are responsible for the expenses related to import operations, customs duties and other related costs.
The Entry fee is non-refundable once paid.
Applications will not be accepted after the application period has passed.
Contact
Sake Challenge Office
Official website : https://singaporeSakechallenge.com/
Emaill : info@singaporeSakechallenge.com
News letter
Receive Singapore Sake Challenge news! We would like to send you news about the Singapore Sake Challenge and an email notification when the deadline for applications is approaching. If you would like to receive these, please fill in your name and email address in the form below and press the Register button.